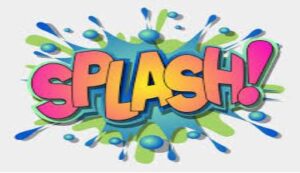 Splash Under the "Son"
July 27-31, 2020
1 – 3:30 p.m.
VBS is open to kids in 4K through 5th grade (2019-2020 school year)!
We are going to be focusing on stories in the Bible that were centered around water.
Middle school and high school students are encouraged to get involved as a helper. Contact Renae if interested.
If you have any questions, please call Renae at (920) 346-5810 Ext. 16
DEADLINE TO REGISTER IS JULY 24, 2020